Village of New Middletown Fire Department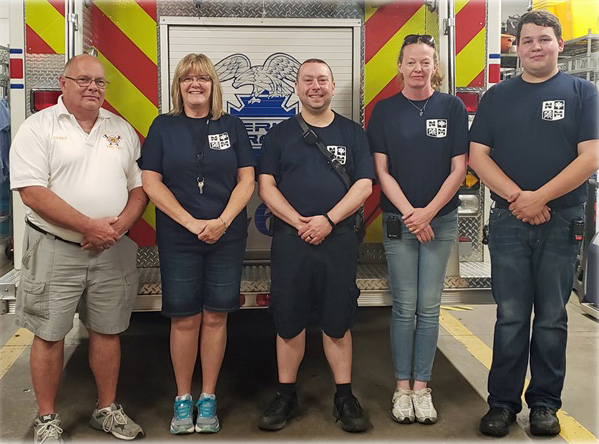 The New Middletown Village is home to a Volunteer Fire Department and Emergency Medical Squad. Currently under the direction of Fire Chief Lee Ingold, the department provides fire and EMS support within the Village limits. While the fire and EMS are volunteers, members are paid on a per call basis.
The Fire Department responds to all calls of service within the Village and surrounding areas of mutual aid. The Village EMS consists of First Responders and Emergency Medical Technicians, all capable of assessing and providing emergency care until the arrival of a paramedic ambulance. All personnel are certified by the Ohio Department of Public Safety. The Fire Department provides public education as well as fire inspections for residences and businesses. Volunteers are always welcome to join. All training and equipment is provided by the Fire Department and emergency services.
What a great way to serve your family and community! Meetings are Thursdays at 7 p.m. at the Municipal Building. Please call (330) 542-2846 with questions, fire related requests or needed services.